Our Physicians
Heng Wang, M.D., Ph.D.
Medical Director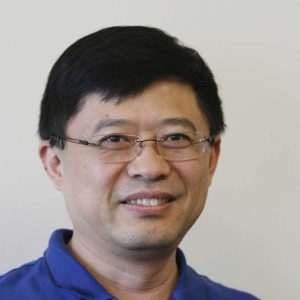 A board-certified pediatrician and Fellow of the American Academy of Pediatrics (FAAP), Dr. Wang has served as our clinic's Medical Director since our founding in 2002.
Born and raised in China, he became one of his country's youngest physicians when he graduated from from Anhui Medical University in 1983 at age 20. He went on to become a laboratory researcher, and then earned a Ph.D. in biochemistry in 1992 from the University of Liege in Belgium. After emigrating to the U.S., he completed his postdoctoral training in nutrition and gastroenterology at Baylor College of Medicine in Texas and his residency in pediatrics at Arkansas Children's Hospital in 2001.
It was by chance that one day Dr. Wang saw a recruitment ad in a pediatric journal; DDC Clinic was looking a medical director for its yet-to-be-built clinic. Intrigued by the opportunity to study rare diseases and treat children affected by them, he reached out to DDC Clinic. The rest, as they say, is history.
Since then, Dr. Wang has served more than 1,100 patient families. Today, he is internationally recognized for his expertise in more than 70 rare genetic disorders. As a physician-scientist with a passion for clinical research, Dr. Wang and his team have identified numerous novel genetic conditions, including ganglioside GM3 synthase deficiency, TMCO1 defect syndrome and SAMS association.
Dr. Wang has co-authored more than 80 scientific papers in reputable peer-reviewed journals, including Science, Nature Genetics, Proceedings of the National Academy of Sciences USA (PNAS) and Cell.
His work has been featured in the national and international press, including Associated Press, CBS 60 Minutes, Prosieben TV (Germany), New York Times, Boston Globe, Los Angeles Times, World Scientist, American Medical News (American Medical Association Weekly), and National Public Radio.
He received the 2006 American Academy of Pediatrics Special Achievement Award and the 2007 Johnson & Johnson Community Health Care Crystal Award. He was also the recipient of the 2007 Northern Ohio Live Award of Achievement in Health and Medicine and the 2007 Excellence Award in Community Service and Medicine from The United States Pan Asian Chamber of Commerce. In April 2014, he was featured in Science's online version for his work at DDC Clinic.
Well respected by his peers in Northeast Ohio, Dr. Wang also serves as a faculty member at Case Western Reserve University and Cleveland Clinic.
Vincent Cruz, M.D., M.S., BSEE
Clinical Geneticist and Internal Medicine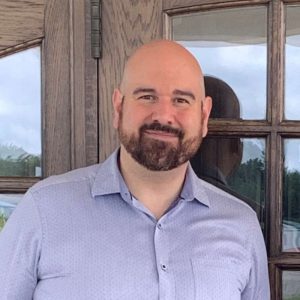 Dr. Cruz joined our clinic as our second physician in 2021. Trained in both internal medicine and genetics, Dr. Cruz provides care to our patients and also researches their underlying genetic conditions.
Originally from Detroit, he received his Bachelor of Science degree in electrical engineering from the University of Michigan in 1998. In 2016, he earned his Master of Science degree in clinical research from Case Western Reserve University and his Doctor of Medicine (M.D.) degree from Cleveland Clinic Lerner College of Medicine at Case Western Reserve University. He completed his residency in internal medicine and medical genetics and genomics at University Hospitals Center for Human Genetics in 2021.
Dr. Cruz's specialties have made it possible for our clinic to widen our scope of practice to include continuity of care, enabling us to provide our patient families with a seamless transition of care as their children mature. As our second physician, Dr. Cruz works with our adolescent and adult patients, ensuring they continue to receive highly personalized and comprehensive care as they grow older and their needs change over their lifetimes.
Dr. Cruz says what attracted him to joining our clinic was the direct impact we have on individuals and our community. Interested in the opportunity to study undiagnosed diseases, he was especially drawn to the idea of helping families find answers about the rare conditions affecting their children.
As a physician-scientist who is also a practicing research engineer, Dr. Cruz strives to be the consummate "physician investigator" – adept in clinical medicine, patient care and research while leveraging his engineering experiences to advance our current understanding and practice of medicine in general and genetics in particular.
Baozhong (Bao) Xin, Ph.D.
Research and Technical Director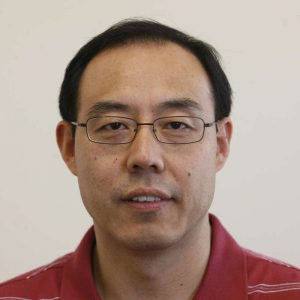 Dr. Xin joined our clinic as a Research Scientist in 2005 and was promoted to Senior Research Scientist in 2009. In 2013, he was appointed as the Research and Technical Director of our newly CLIA-certified molecular diagnostics laboratory.
Dr. Xin earned a Bachelor of Medicine (U.S. M.D. equivalent) from Peking University Health Science Center in 1991, and a Ph.D. in molecular biology from the University of Hong Kong in 2001. He completed his post-doctoral fellowship in cancer genetics at Case Western Reserve University in 2005.
It was during the final stage of his fellowship training that he happened to hear about Dr. Heng Wang and DDC Clinic. After a brief visit to our clinic and meeting with Dr. Wang, he was amazed by our pioneer work in the study of ultra-rare genetic disorders in the Amish, and he instantly recognized the potential benefits of applying molecular genetics to patient care in this underserved founder population. The unique opportunity and challenge that DDC Clinic presented is what intrigued him most about working at our clinic.
Bringing his extensive experience in genetic research and application of molecular biology techniques to our clinic, he quickly established an in-house research laboratory and built the genetic capabilities for novel disease gene discovery.
Dr. Xin has been instrumental in all scientific discoveries at DDC Clinic and in establishing the highest quality performance of our CLIA-certified molecular diagnostics laboratory. As Research and Technical director, his work involves oversight of research and laboratory operations; implementation of molecular techniques for routine diagnosis; development of molecular strategies for high throughput and cost-effective carrier testing and newborn screening; and conducting collaborative research for identification of novel disease genes by genetic mapping and whole exome/genome sequencing.
Dr. Xin has authored more than 40 original research publications in reputable peer-reviewed scientific journals. While he is fascinated by research, he also enjoys working closely with our community and our patients to translate research into real-world answers and solutions.
Together, We Can Change Children's Lives
Will you help a special child get the care they need?
Donate today