DDC Clinic Staff and Board of Directors
DDC Clinic Staff
Eli Miller
Executive Director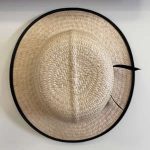 Eli became our clinic's executive director in 2021, after actively serving on our board of directors for 16 years.
As an Amish member of our community, Eli brings an important perspective to our leadership team and says he's pleased and privileged to serve our clinic. With two daughters affected by genetic disorders, he has a personal connection to DDC Clinic and a strong belief in our mission.
"I'm very grateful to our clinic's founders and our community for their amazing support," says Eli. "Our clinic is not about treating one certain disorder. It is so much more. It's a place where our community can gather to love, share and care about one another; a place of compassion, faith and hope."
Eli grew up in Geauga County, milking cows by hand on his family's small farm. As a young man, he started his own woodworking business. Currently, he enjoys family time and woodworking as a hobby.
Heng Wang, M.D., Ph.D.
Medical Director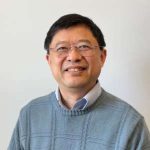 A board-certified pediatrician and Fellow of the American Academy of Pediatrics (FAAP), Dr. Wang has served as our clinic's Medical Director since our founding in 2002.
Born and raised in China, he became one of that country's youngest physicians when he graduated from medical school at age 20. He later went on to earn a Master of Science in nutrition and a Ph.D. in biochemistry.
An internationally recognized expert on rare genetic disorders, Dr. Wang has a passion for clinical research. As a physician-scientist, he has been pivotal to all of our clinic's scientific discoveries, from description of new diseases and associated genes to development of diagnostic and treatment protocols for many genetic conditions.
"It has been such a humbling but privileged experience to serve thousands of children and families affected by rare genetic diseases, locally, nationally and internationally," says Dr. Wang. "It brings me joy to know that through patient care, research and education, our clinic has enhanced the quality of life for so many."
Dr. Wang and his wife Jian live in Auburn. They have two daughters; both have chosen medicine as their career, mostly inspired by Dr. Wang's work at DDC Clinic. When he has time off from his busy schedule, he enjoys practicing Tai Chi, as well as gardening for the last few years. Read more about Dr. Wang.
Baozhong (Bao) Xin, Ph.D.
Research and Technical Director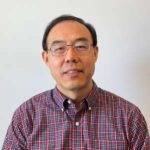 Dr. Xin joined our clinic as a Research Scientist in 2005, was promoted to Senior Research Scientist in 2009, and was appointed Research and Technical Director of our CLIA-certified Molecular Diagnostics Laboratory in 2013.
His work involves oversight of research and laboratory operations; implementation of molecular techniques for routine diagnosis; development of molecular strategies for high throughput and cost-effective carrier testing and newborn screening; and conducting collaborative research for identification of novel disease genes by genetic mapping and whole exome/genome sequencing.
"While I'm fascinated by research, I also enjoy working closely with our community and our patients to translate research into real-world answers and solutions," says Dr. Xin.
In his leisure time, he enjoys family life with his wife, Li, and his two daughters, as well as music, traveling and sports. Read more about Dr. Xin.
Vincent Cruz, M.D., M.S., BSEE
Clinical Geneticist and Internal Medicine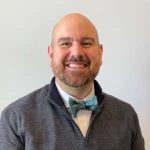 Dr. Cruz joined our clinic as our second physician in 2021. Trained in both internal medicine and genetics, Dr. Cruz treats our patients and also researches their underlying genetic conditions.
In his physician role, Dr. Cruz provides personalized, comprehensive care to our adolescent and adult patients, ensuring a seamless transition of care as they grow older and their needs change over time.
"What attracted me to DDC Clinic is the direct impact the clinic has on individuals and the community" says Dr. Cruz "As a physician-scientist here at the clinic, I'm able to apply the tools of my training to real-world problems, help families find answers to the rare conditions affecting their children and use the knowledge we gain to further patient care."
Dr. Cruz and his wife have three children. In his spare time, he enjoys fly fishing and astronomy. Read more about Dr. Cruz.
Patti Gallagher
Operations Director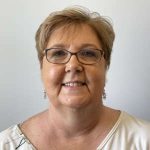 Patti began working at DDC Clinic in March 2006 as Office Manager, and in 2020 she was named Operations Director. She is responsible for the daily processes and administrative functions of the clinic.
Working for DDC Clinic is very meaningful and personal for Patti. "I have a special needs brother so I think this work is in my blood," she says. "I care about our families and patients. I want to help make their lives easier and better."
Before Patti came to our clinic, she worked in the banking industry in administrative and banker roles. Happy that she changed her career path, she finds her current working environment to be very rewarding. Patti lives with her husband Jack in Burton, Ohio and enjoys anything to do with her seven grandchildren.
Valerie Sency
Clinical Charge Nurse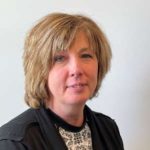 Valerie came to our clinic in 2013 as a registered nurse, working with patients and assisting in our research projects. Promoted to Clinical Charge Nurse in 2022, she is currently responsible for nursing staff training and supervision, nursing staff scheduling and coordination among other areas.
"I love working at the clinic because it is such a unique opportunity to really get to know your patients and their families," says Valerie. "It doesn't feel like a job but an extension of your life. It's always fulfilling to find answers for families who haven't had one sometimes for years. Everyday is a learning experience for me."
Valerie previously worked as an E.R. nurse, in long term care and urgent care, and was also a school nurse. When not at DDC Clinic, she enjoys spending her spare time with her husband, three children and two grandchildren. She also enjoys her yearly garden and visiting New York City.
Bea Torres-Fults
Clinical Nurse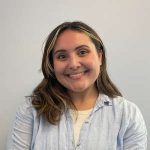 Bea came to our clinic in May 2022. Prior to joining our team, she was a nurse in the Neonatal ICU at MetroHealth Medical Center in Cleveland, where she worked with newborn infants and developed her love for caring for the pediatric population. As a staff nurse at DDC Clinic, Bea puts her skills to use caring for patients from infancy to adulthood.
"I'm very excited to share my knowledge and passion for nursing with our families here at the clinic and well as being a resource to those in need," says Bea.
Outside of work, she enjoys all types of outdoor activities, especially hiking and kayaking, as well as spending time with her friends and family.
Julia Szekely
Senior Laboratory Technologist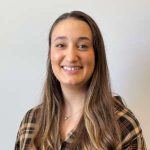 Julia joined DDC Clinic in June of 2014 as a Laboratory Technician after earning her Associate Degree in Biotechnology and was promoted to Senior Laboratory Technologist in 2022. Responsible for performing Next Generation sequencing and Microarray testing, she is involved in all aspects of the lab's bench work, leads lab technician training and helps to maintain documentation for clinical testing.
"I immediately fell in love with our clinic's mission, and I look forward to growing my career at a place that makes a positive impact on the community that I reside in," says Julia.
In her spare time, Julia enjoys cooking, kayaking with friends, getting brunch with her parents and watching mystery shows on TV.
Oliver McCourt
Laboratory Technician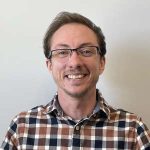 Oliver officially joined our team in November of 2020 as a Laboratory Technician after completing a two-month internship with our clinic. In his current capacity, he's responsible for targeted mutation testing using Sanger Sequencing and DNA extraction from whole blood.
He previously worked as a direct support professional, empowering adults with developmental disabilities to live their most independent lives.
"I was drawn to DDC Clinic because it gave me the opportunity to combine my passions and skills to continue to help those with special needs," says Oliver.
A 2020 graduate of Lakeland Community College, he has an Associate of Applied Science degree in biotechnology. In his leisure time, Oliver enjoys outdoor activities such as camping, rafting and hiking.
Virginia Bell
Administrative Assistant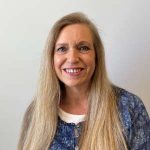 Virginia joined DDC Clinic in May 2020 as Administrative Assistant. She has more than 40 years of experience in sales and customer service, and has spent the last 10 years working in the medical field in the areas of appointment scheduling, and patient and insurance billing.
Virginia says, "I'm always happy to help our patients and their families with anything they may need, and I'm very honored to be part of a team that is devoted to enhancing the quality of life for special needs children."
Virginia and her husband have six children, two grandchildren and two grand dogs. In her spare time, she enjoys spending time on the beaches of Lake Erie collecting beach glass.
Board of Directors
Our volunteer board of directors is comprised of both Amish and non-Amish parents of children with special needs, community leaders and professionals experienced in education, business, healthcare and finance.
Officers
Aden A. Miller, President
Crist Yoder, Vice President
Jacob J. Byler, Treasurer
Scott Brace, Asst. Treasurer
Marvin Fisher, Secretary
Directors
LeRoy Coblentz
Mindy Davidson
Don Daut
Patra Duangjak, MD
Danny D. Kurtz
Robert Miller
Joe R. Mullet
Michele Paris
Mark Rodgers, MD
Tom Stone, PhD
John Tumbush, DO
Joe Vitale
Lifetime Directors
Chuck Fowler
Gordon Safran
Joe Weaver
Working Together, We Can Make a Difference
Find out more about DDC Clinic.