Types of Giving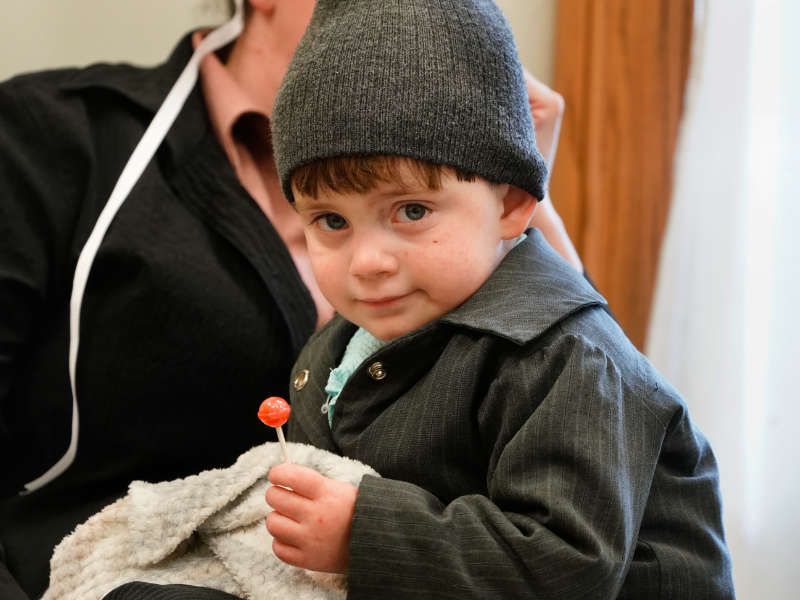 Our clinic depends on contributions from people like you. There are multiple ways you can support our clinic, and no matter how you give, your donation makes a real impact.
When you give, you help a child with complex medical needs get the specialized care he or she needs. You also help us to keep our promise that no family is turned away based on their inability to pay. And, through your generosity, you help to create a brighter future for a special needs child and their family.
We truly appreciate people like you, and we thank you for your support.
DDC Clinic – Center for Special Needs Children is a non-profit 501 (c) (3) organization. Your donations are tax deductible to the full extent allowed by the IRS.
Ways to Give
One-Time Donation
You can make a difference. As a non-profit clinic, every dollar counts and every gift is important to us. Your donation will enable us to provide the medical care, support and resources that are critical to families with special needs children. Donate online, by mail or by phone at 440-632-1668.
Planned Giving – Wills and Trusts
Plan for a future gift and leave a lasting legacy by giving to DDC Clinic through your will or trust. Your thoughtfulness will ensure life-changing care for tomorrow's special children. Consult with your attorney to make your bequest.
Gifts of Securities
You can support our clinic through gifts of stocks, bonds, mutual funds and other financial assets. Your gift will help sustain our mission, bring relief to children and provide hope to families. To make arrangements, consult with your broker or financial advisor.
Memorial or Honor Gifts
Celebrate the life of a loved one who has passed or honor a living person by making a donation to our clinic in their name. When you give a gift to celebrate someone special in your life, you help make a difference in the lives of special children and their families.
Matching Gifts
Partner with your employer to maximize your donation. Before you donate, check to see if your company has a matching gift program for charitable contributions. If so, your employer will match the amount of your donation and your gift will go twice as far, enabling us to help more patient families.
More Ways to Give
Fundraising Events
Annual fundraisers, such as our Patchwork Benefit and community benefit auctions, provide critical funds for our clinic. By attending our auctions and purchasing Patchwork tickets and event sponsorships, you help us to continue to provide life-changing care to special children. Check our events calendar for upcoming fundraisers or contact us for more information.
Volunteering
Support doesn't always have to be in terms of dollars. You can lend your support by giving your time and talents as a volunteer. We're always in need of extra help, and we have numerous volunteer opportunities available for many interests and skill levels.
Will You Help a Special Child?
You can give a brighter future to a child with complex medical needs.